Welcome and thank you for visiting HearseForSale.org – The largest hearse archive site on the internet. HearseForSale.org is dedicated to helping those sell their hearse and to those seeking a hearse for sale. HearseForSale is also a site for hearse lovers all over the world!
Hearse for sale on Social Media

About the Curator of HearseForSale.org
I remember the first time I saw a hearse. It was on the way to church with the family, and I saw a peculiar vehicle driving alongside us when I asked my dad, "What kind of car is that?". I must have been about 8 years old at the time. My dad said, "That's a hearse." I then said, "I want a hearse!". "That's used to carry dead people to their graves! You can't have a hearse!" yelled my dad. I thought that hearse was the most beautiful vehicle I had ever seen, and how it made me feel was genuine. And I wanted one! As I grew older, the thought of owning a hearse still intrigued me. Thus I began my journey to find a hearse for sale. I wanted my first car to be a hearse! How freaking awesome would that be! And think of all the crazy things you can do with a hearse! And how many people can pack in the back! So I called mortuaries and even drove to many of them and asked if they had hearses for sale. Then, after hours of browsing the web (back in 1998), I finally came across a hearse collector who actually had a dozen hearses on a corner lot in Long Beach, California. All these hearses were for sale. That is, all but one- a 1959 Cadillac Superior 3 Way Coach. I purchased a 1978 Cadillac S&S Coach, blue-gray with blue interior and the smell of its interior- unforgettable. Nothing morbid but- smelled like "hearse."
Before I had even gotten the hearse, I had friends tell me, "You can't drive a hurst! You need a special license or something." No, you don't need a special license, and it's not "hurst" (often misspelled or pronounced as hearst! It's Hearse!!! HEARSE!!!). Additionally, there is no law stating any individual can't own a hearse! Anyway, just after two days of owning this beautiful hearse, I was rear-ended, and the rear bumper of my 1978 Cadillac hearse was obliterated.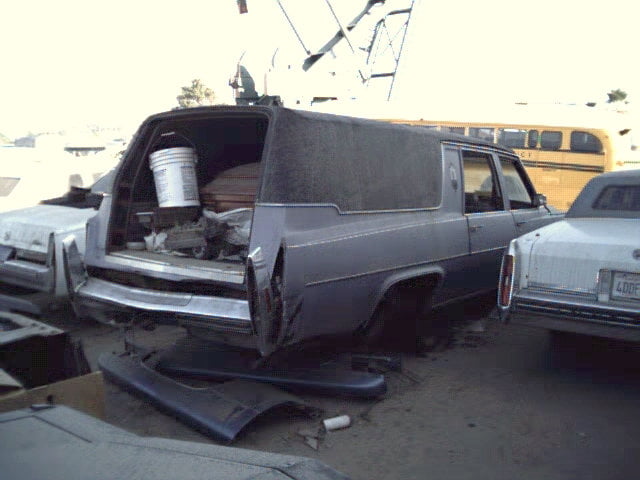 The damage totaled the hearse. But, the most wonderful thing is hearses do not have a Blue Book value. Hearses are custom-built, usually by order of a funeral home and along with a fleet of limos. The amount I paid for the hearse was the settlement I received. That put me into a white 1976 Cadillac Superior Combination/Limo Style Hearse. This hearse had jump seats in the back, a glass partition, glass all around with removable panels, and a vintage gurney. I loved that Cadillac hearse dearly. However, due to a budget crisis (gas costing me about $500+/ mo. to get to work and back- in 1999), I had to sell it.



I sure miss that 1976 Cadillac Superior Hearse…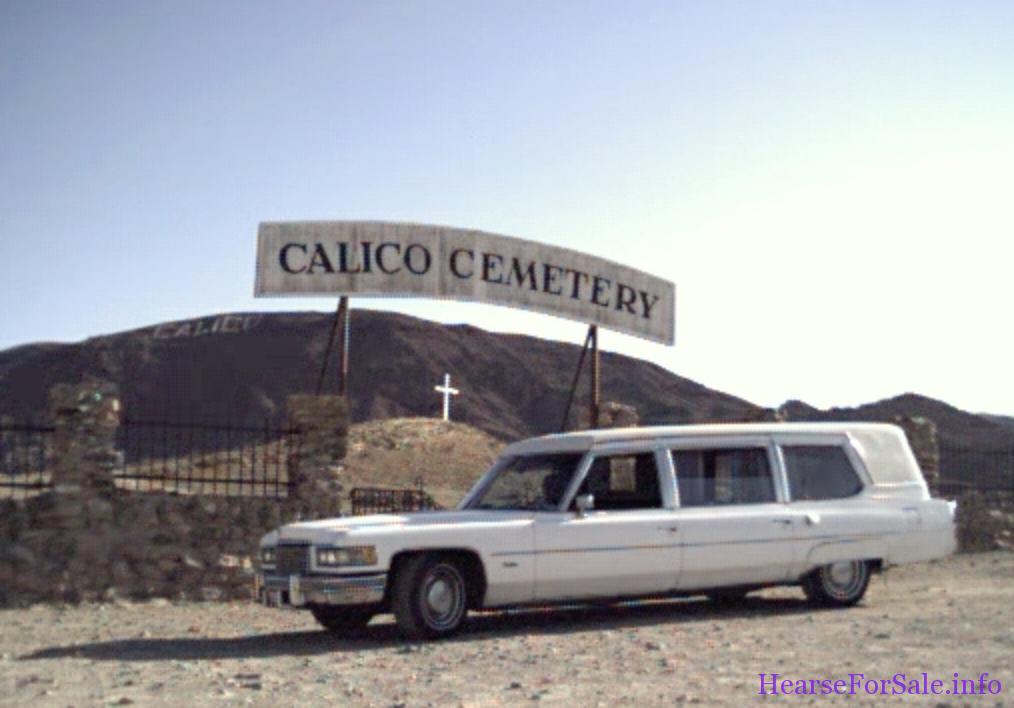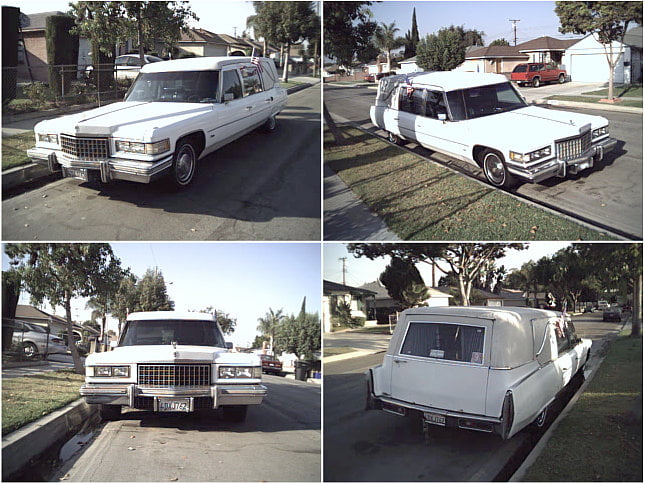 My site is dedicated to all those looking for a hearse for sale. A hearse is always within reach. Check back often as hearses for sale are updated on this site in real-time. Thanks for visiting Hearse for Sale…