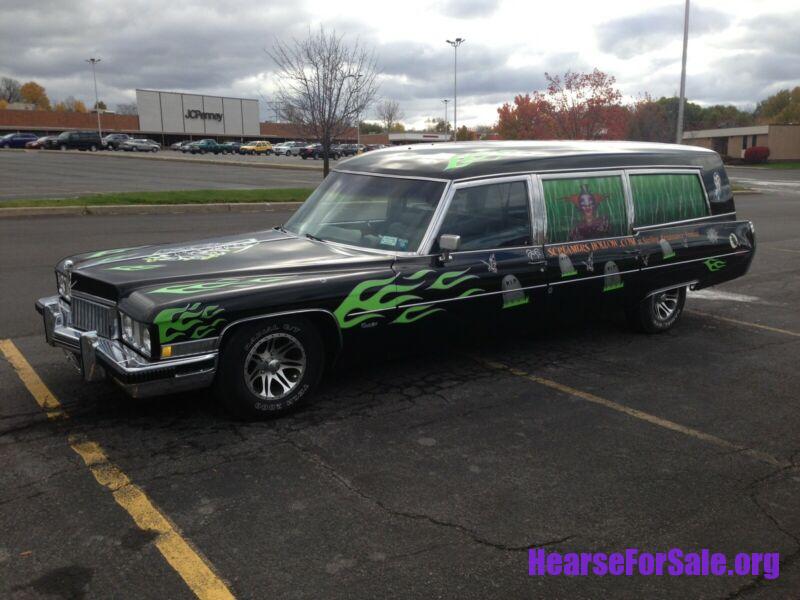 This 1973 Cadillac DeVille Hearse was last seen for sale for $3650.00 in Oswego, New York.
About this vehicle This 1973 Cadillac DeVille is a modified vehicle with updates to the exterior. The owner has had it for 5+ years. The vehicle is drivable. Very solid traveling billboard, step up and be a REAL HAUNTREPENUR with this wild promotional HAUNT- ROD!! Turns heads where ever it goes!! Exterior Just in time for promotion of your Halloween Haunt or just for fun. Runs good and lots of fun!
Hearses for sale now on eBay!
This "1973 Cadillac DeVille Hearse" in Oswego, New York was last seen for sale at $3650.00.